Janome High Shank Ruler Work Foot (QR)
To make ruler work more enjoyable for all quilters, the Ruler Work foot (QR) was developed. Regular patterns that are difficult to free-motion quilt can be sewn using the Ruler Work foot and a quilting template. Using this foot, it's easy for anyone to sew regular patterns, and in addition to free motion quilting, you can add a new method of expression to your quilting repertoire.
Fits Janome High shank machines only.
For use with:
Fully updated - v1 & v2 MC15000

Fully Updated - Horizon Memory Craft 9400QCP

Fully Updated - Horizon Memory Craft 9450QCP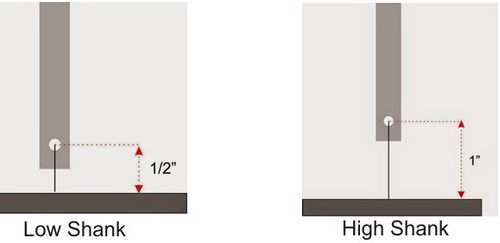 Features:
Front of foot is V-shaped - To make it easier to see the area around theneedle while sewing.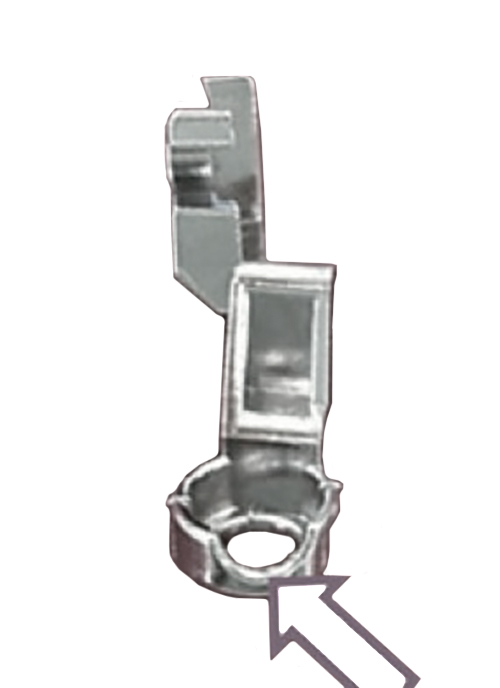 Marks on the foot can be used to determine the center point of the foot - Marks help to see the center point of the foot hole.This helps to create accurate ruler work designs.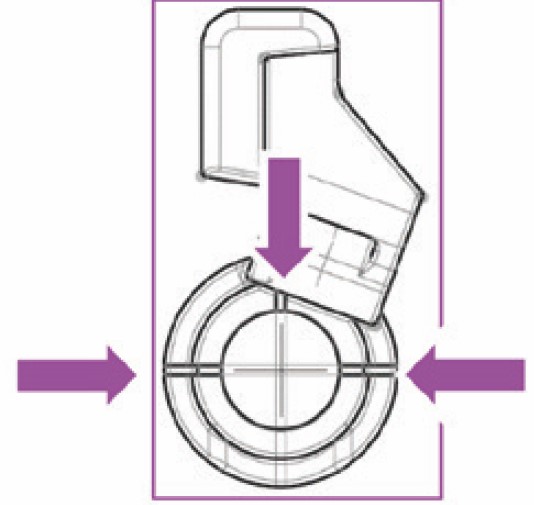 You can comfortably sew using quilting templates (rulers) for many different types of patterns.
1 Review
High shank ruler foot for Janome 9900.

The foot is of good quality but it does not fit my machine. It is to long and is more like a pressure foot and cannot move material. How do I return it